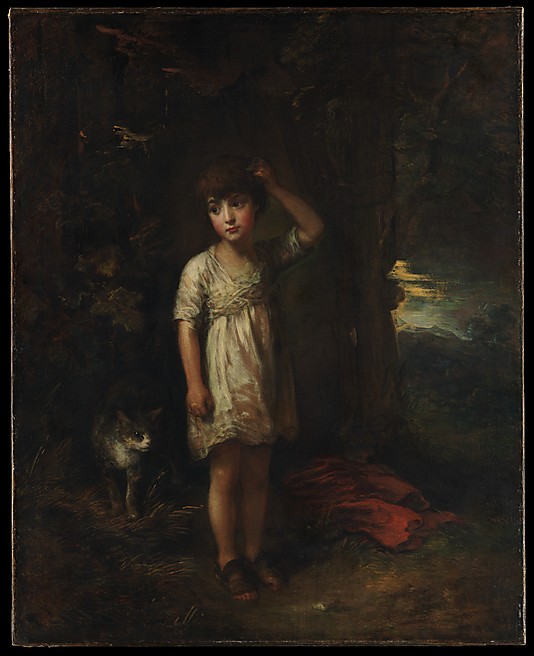 A Boy with a Cat was painted by Thomas Gainsborough in 1787. The canvas had as its pendant a painting of two children, one seated and one standing, warming themselves before a cottage fire. The latter has disappeared but its composition is known from an 1809 mezzotint engraving.
The pair formed part of a group of rustic paintings of working-class children much admired in the late eighteenth and nineteenth centuries as "fancy pictures." Jack Hill, shown here, was a professional beggar whom Gainsborough took into his house as a model.
This painting can be reproduced on canvas by MuseumArtPaintings.com. Original Dimensions: Height: 150.5 cm, Width: 120.7 cm. Other sizes and custom sizes are available, if you are interested, please visit our site or contact us at email: daydaypaint@yahoo.com .