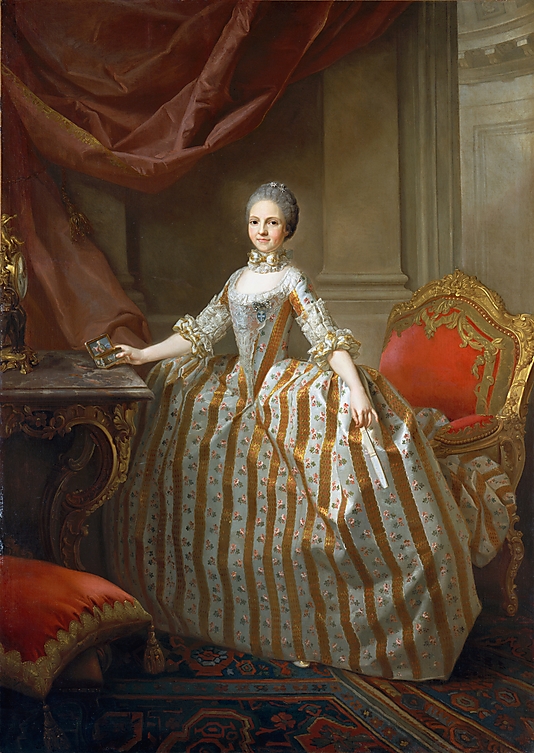 Maria Luisa of Parma, Later Queen of Spain was painted by Laurent Pecheux in 1765. This portrait, whose commission is recorded in great detail in the artist's autobiography, was for the family of her fiance, the Prince of Asturias, later King Charles IV of Spain (1748–1819).
Maria Luisa, who was the granddaughter of both Philip V of Spain (1683–1746) and Louis XV of France (1710–1774), is depicted here in striped floral brocade. The decoration of the Hapsburg order of the Croix-Etoilee, which she wore all her life, is pinned to her dress and she holds a snuffbox with a miniature of her future husband in her right hand.
The furniture in this affluent interior has often been identified as that ordered in Paris by her mother, Madame Louise Elisabeth de France (1727–1759), for the Palazzo Ducale in Parma. This painting can be reproduced on canvas by MuseumArtPaintings.com. Original Dimensions: Height: 230.8 cm, Width: 164.5 cm. Other sizes and custom sizes are available, if you are interested, please visit our site or contact us at email: daydaypaint@yahoo.com .