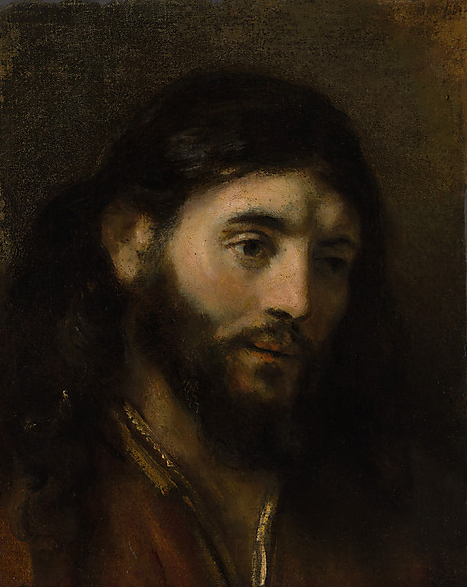 Head of Christ was painted by Rembrandt. Rembrandt painted this subject a number of times; three examples, one described as "Een Christus tonie nae't leven" ("a head of Christ done from life," that is, from a model probably found in the Jewish quarter of Amsterdam), were cited in the 1656 inventory of the artist's possessions.
Of the dozen bust-length portraits of Christ known today, only the small panel in Berlin is universally accepted, but several others are obviously the work of pupils. The present picture, which is sensitive both in conception and execution, must be either by Rembrandt or by one of his most gifted followers.
This painting can be reproduced on canvas by MuseumArtPaintings.com. Original Dimensions: Height: 42.5 cm, Width: 34.3 cm. Other sizes and custom sizes are available, if you are interested, please visit our site or contact us at email: daydaypaint@yahoo.com .