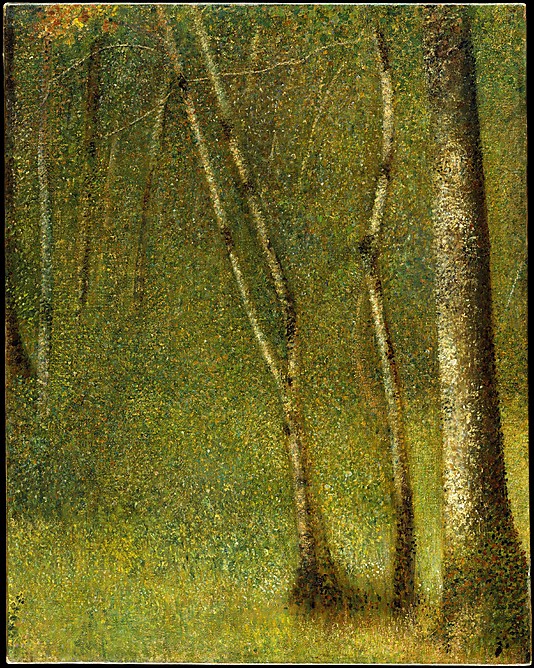 The Forest at Pontaubert was painted by Georges Seurat in 1881. Seurat spent two months in the late summer and early fall of 1881 in Pontaubert, a village in the Cousin Valley southeast of Paris frequented by Daubigny, Corot, and other Barbizon artists.
The visit inspired this "sous-bois" or forest glade, which Seurat probably completed the following winter in the studio he shared with his traveling companion and former Ecole des Beaux-Arts schoolmate Aman-Jean. It shows his technique just before he developed Pointillism.
This painting can be reproduced on canvas by MuseumArtPaintings.com. Original Dimensions: Height: 79.1 cm, Width: 62.5 cm. Other sizes and custom sizes are available, if you are interested, please visit our site or contact us at email: daydaypaint@yahoo.com .