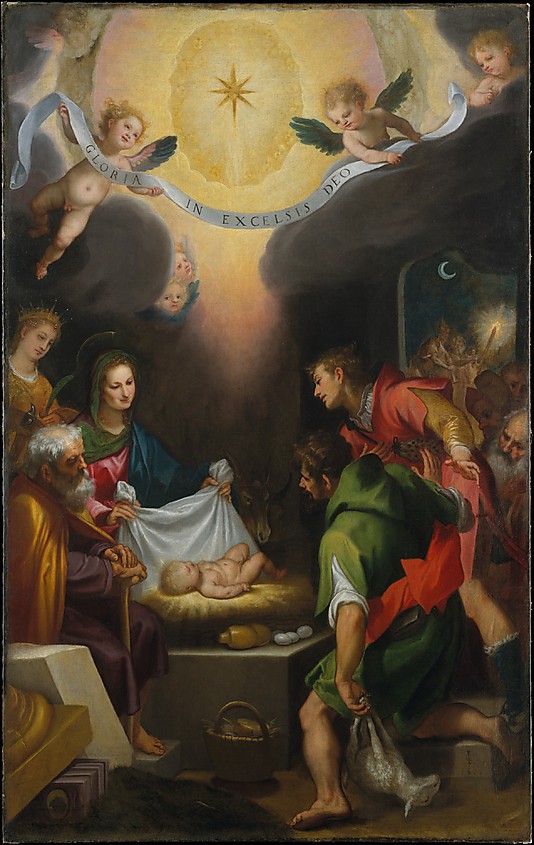 The Adoration of the Shepherds with Saint Catherine of Alexandria was painted by Cigoli in 1599. Cigoli, a painter of considerable intellectual accomplishment and a friend of the great scientist and astronomer Galileo Galilei (1564–1642), was the key artist in Florence in the late sixteenth century.
This altarpiece was painted at the height of Cigoli's career and introduced to Florentine painting a new emotional warmth and emphasis on color, based on the work of of Barocci and Titian. Some of the details are taken directly from nature, such as the still life around the Christ Child and the rustic figures at the right.
Cigoli's work emphasizes the study of nature together with the work of the masters of the High Renaissance. This painting can be reproduced on canvas by MuseumArtPaintings.com. Original Dimensions: Height: 308.3 cm, Width: 193.7 cm. Other sizes and custom sizes are available, if you are interested, please visit our site or contact us at email: daydaypaint@yahoo.com .